Example invoice
All requirements that your invoices must meet. Made in a jiffy!
An example invoice from Invoice Office
It is not always clear what should and should not be on invoices. For entrepreneurs it is important that you have this in order, because invoices ensure that money comes in, which in turn is a necessity for your business to grow. With a clear example invoice you come across professionally. You can create a invoice yourself or use a sample invoice that is generated by an online invoice program such as Invoice Office.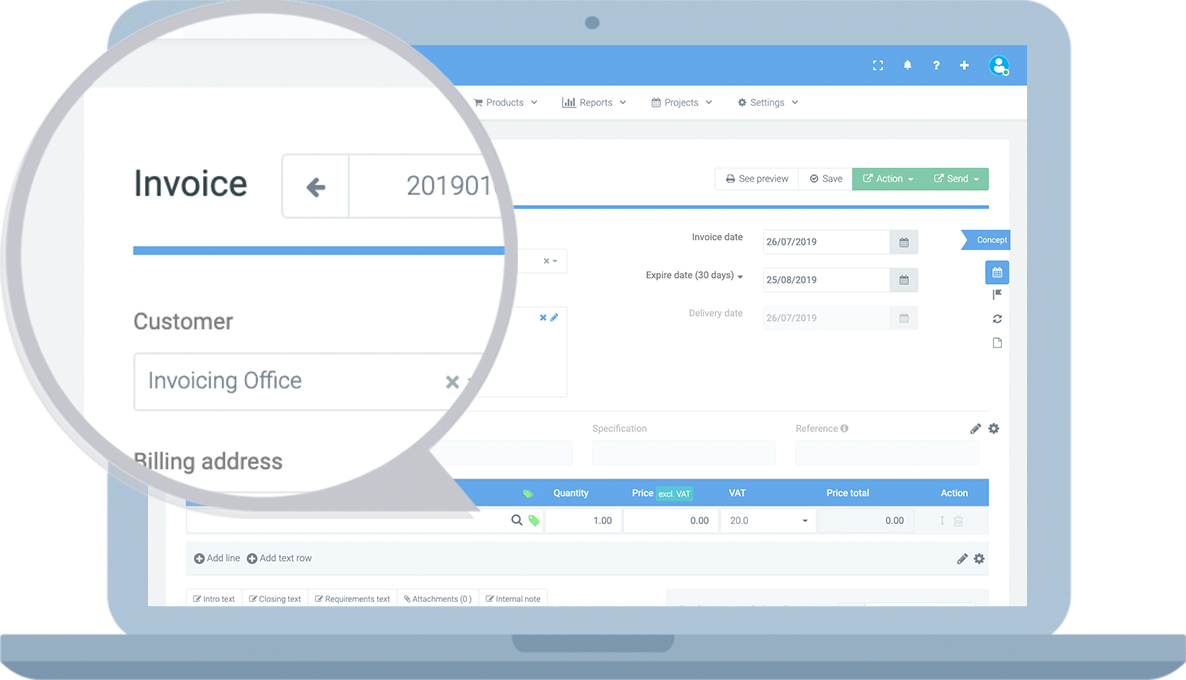 All invoice requirements in a row
From the tax authorities, invoices must meet certain requirements. If you sell a service or product, you are obliged to provide an invoice that includes all basic information. This includes transparency towards the consumer. Below you will find all the invoice requirements in a row.
 
The invoice must have a unique serial number li>  
A description of the services or goods li>  
The number of goods or services supplied (specify in units) li>  
Your VAT number and Chamber of Commerce number li>  
Also state the full (!) address of the buyer and that of the company li>  
The date on which the invoice was issued and the date on which the goods or services were delivered (or prepayment date) li>  
The total VAT amount and the VAT rate that you have applied. Also the VAT amount you charge excluding VAT li>  
If you deliver goods or services with different VAT rates, enter separate amounts and also include the price per unit if applicable
li>
An example invoice for freelancers and companies
To the right is an example invoice as it can be generated in Invoice Office.
If you would like to see the example invoice better, download the file below.
i> Download here the example invoice in PDF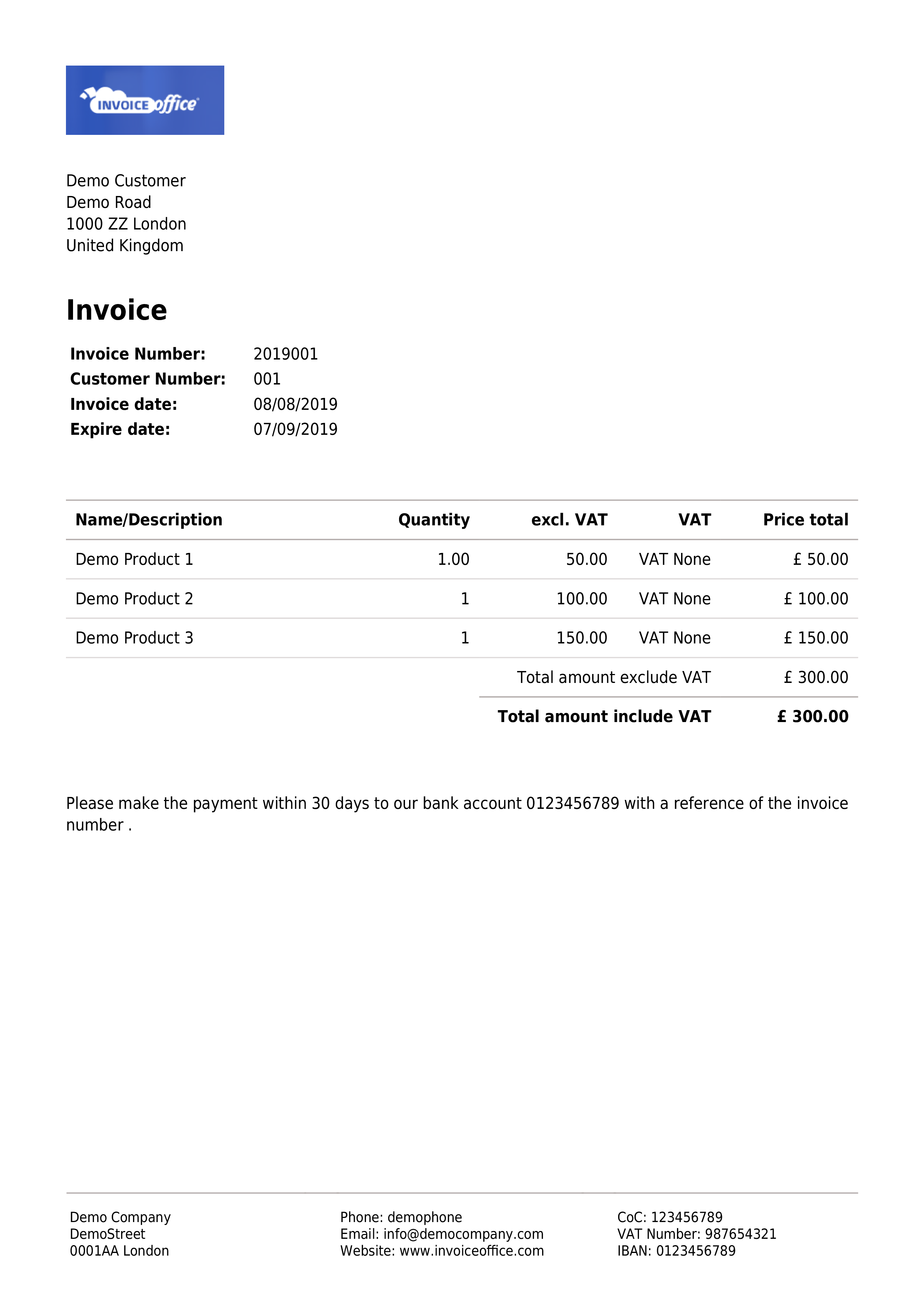 I have been using Invoice Office for 5 years now and I think it's fantastic how the design, the functionality and the platform have grown with me.

It makes my life so much easier, I wish I had this when I started my business! It really is a time saver and works very pleasant.

The software looks great in terms of design. The billing that also accepts online payments and keeps track of costs is very easy to use.
Discover our invoice software today
Our invoice software has various features to serve all entrepreneurs. For example, after using our example invoice, you can easily register time in our time registration module and also easily create and send invoices, credit notes, packing notes, offers and payment reminders. Perfect for freelancers and small and medium-sized businesses!