Example quote
Everything you need to make quotations. Ready in a few minutes!
An example quotation from Invoice Office
A good quotation is a business card to win assignments and win customers for you. It is more than just an overview of what the customer is going to cost. If you pay extra attention to your offers, you increase the chance of success. It is the most important step before you can ultimately make money and write an invoice.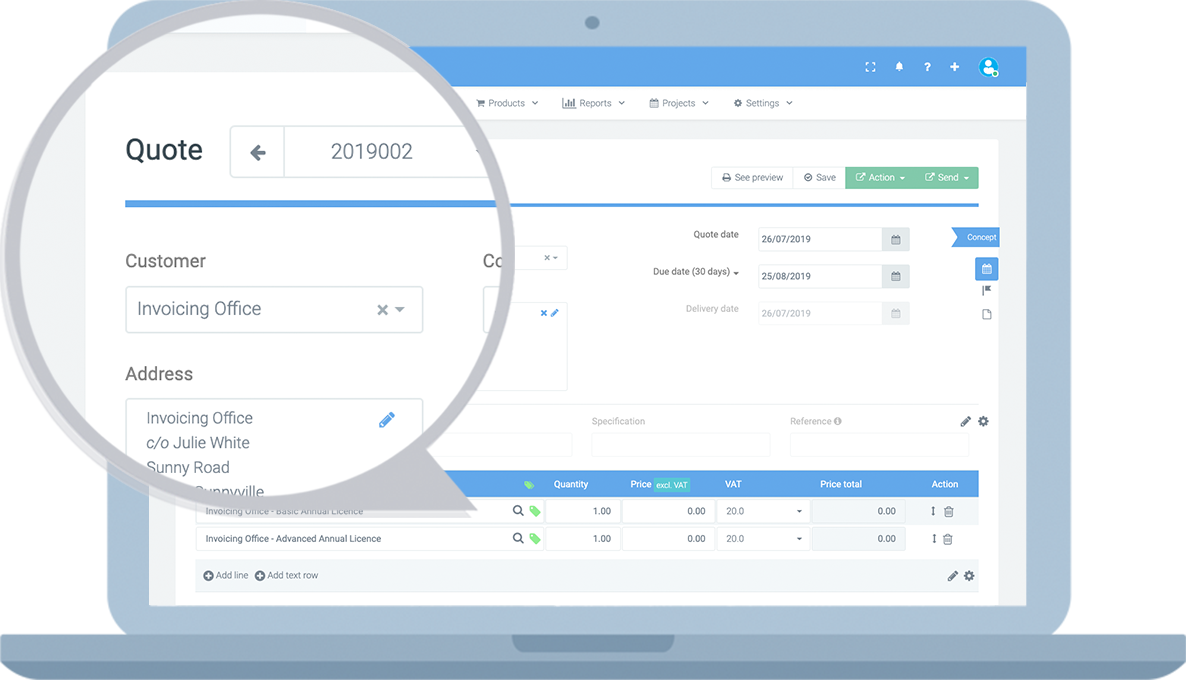 All quotation requirements at a glance
Like invoices, quotations must meet certain requirements. If you want to make a proposal quote for the sale of a service or product, then there are some basic information that you want to include. This ensures transparency to the consumer, so that people know what to expect. Below you will find a list of basic data that you want to mention on the offer.
 
Which product or service you provide li>  
When you deliver the product or service li>  
The amount specified per part (including and excluding VAT) li>  
Your own business data ​​li>  
Company details of the customer or client li>  
Term on which the client or client must decide li>  
A reference to your terms and conditions, if possible attached li>  
Specify how the customer can agree (legally requires a signature)
li>
A quote example for all companies and freelancers
Below is an example of a quotation that you can generate in the Invoice Office software.
Would you like to see the example quote better? Download the document by clicking on the link below.
Download the sample offer here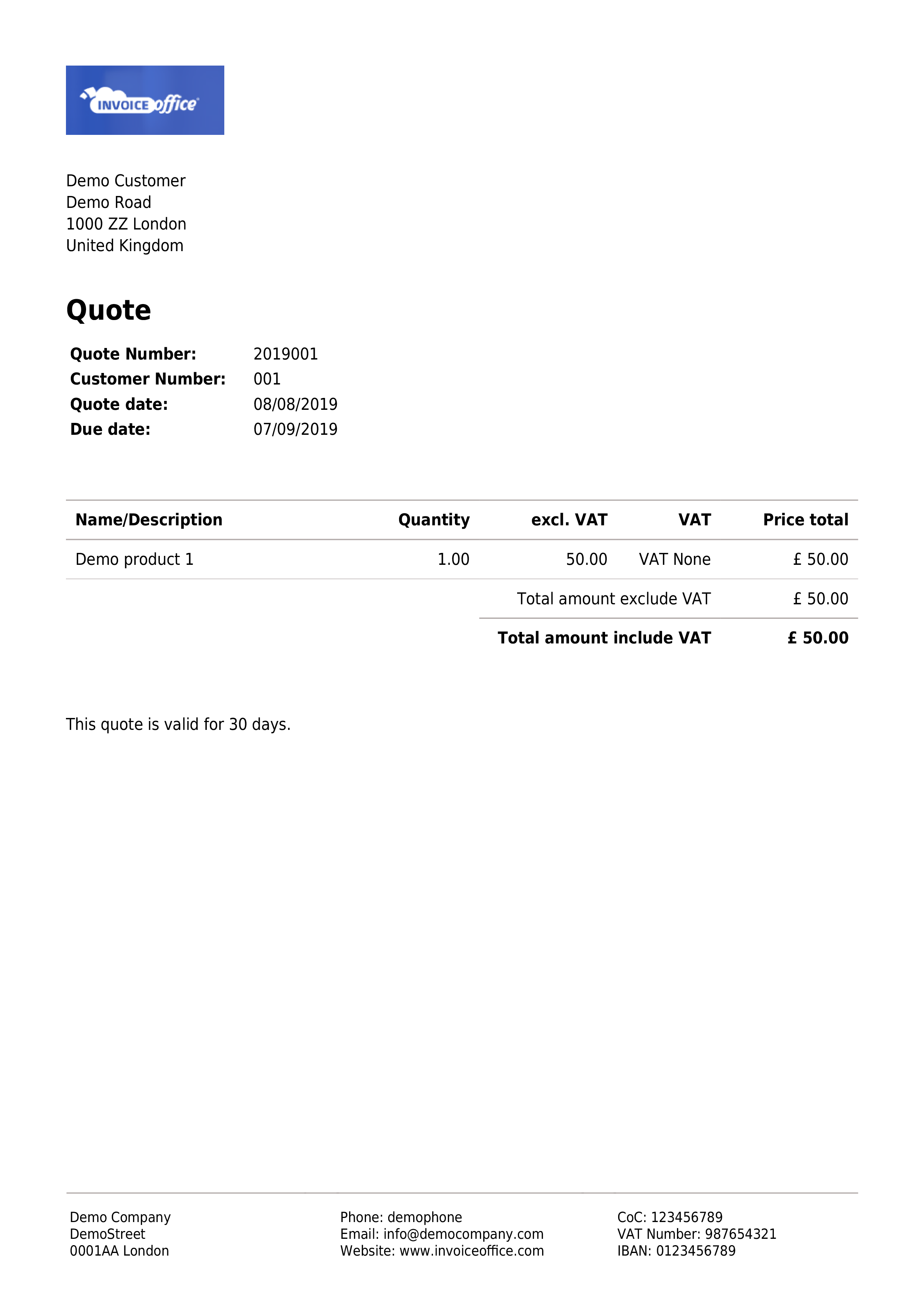 I have been using Invoice Office for 5 years now and I think it's fantastic how the design, the functionality and the platform have grown with me.

It makes my life so much easier, I wish I had this when I started my business! It really is a time saver and works very pleasant.

The software looks great in terms of design. The billing that also accepts online payments and keeps track of costs is very easy to use.