We can also change our document conditions which the invoice office provides us. To view or alter "Document conditions" Go to Settings > Documents > Document Conditions.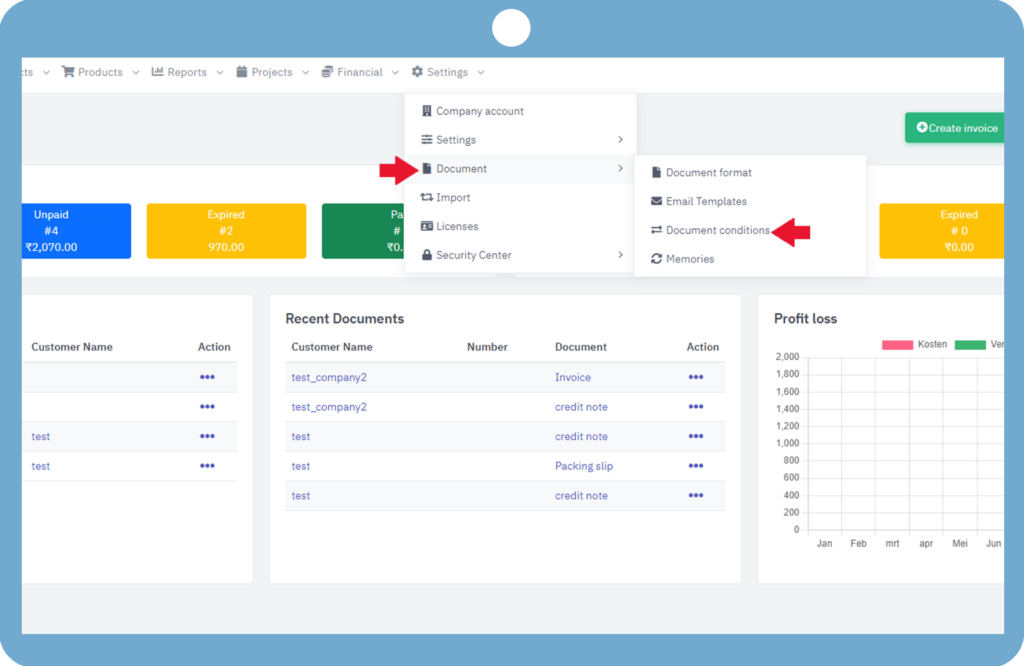 This tool allows you to check how long your document will last and to change it as well as change the text that appears on the document terms and conditions because you decide how you want to present it to your client.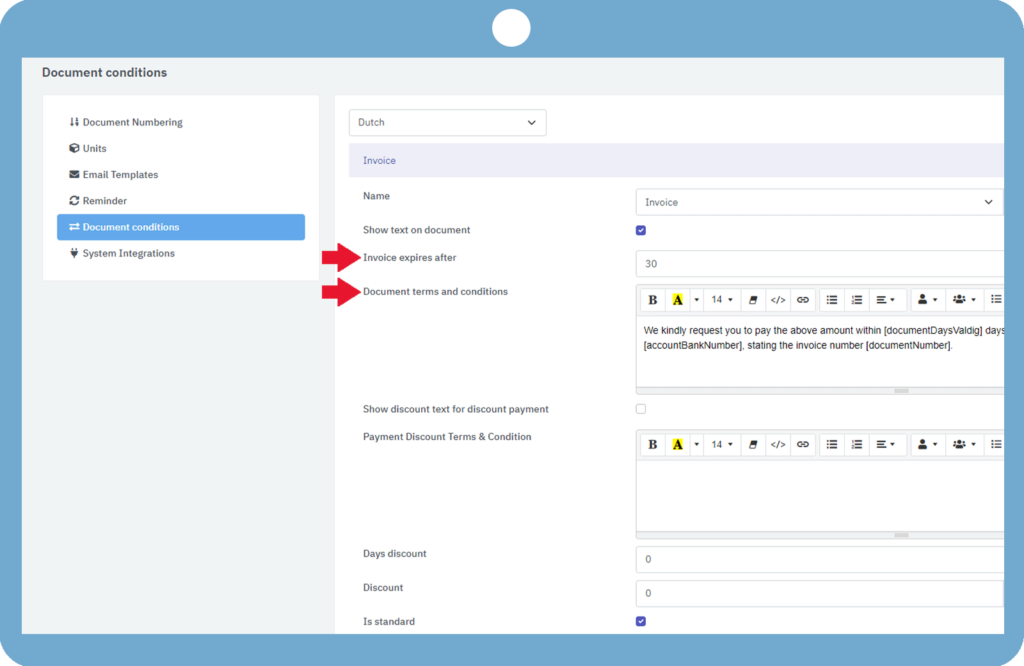 Whatever changes you have made will be saved by clicking on "change". If you want to change the name of your document, then click on "Save As" and save the document by changing the name.