If you are busy doing business, it is a time-consuming project to follow the progress of all your invoices, offers and payments. Invoice Office keeps track of all of this for you and gives you a notification as soon as there is a relevant development.
Your notifications will always appear on your dashboard, under the "Notifications"  button. Do you want an overview of all your notifications? Go to the notification overview via the "Bell icon"  at the top right of the software.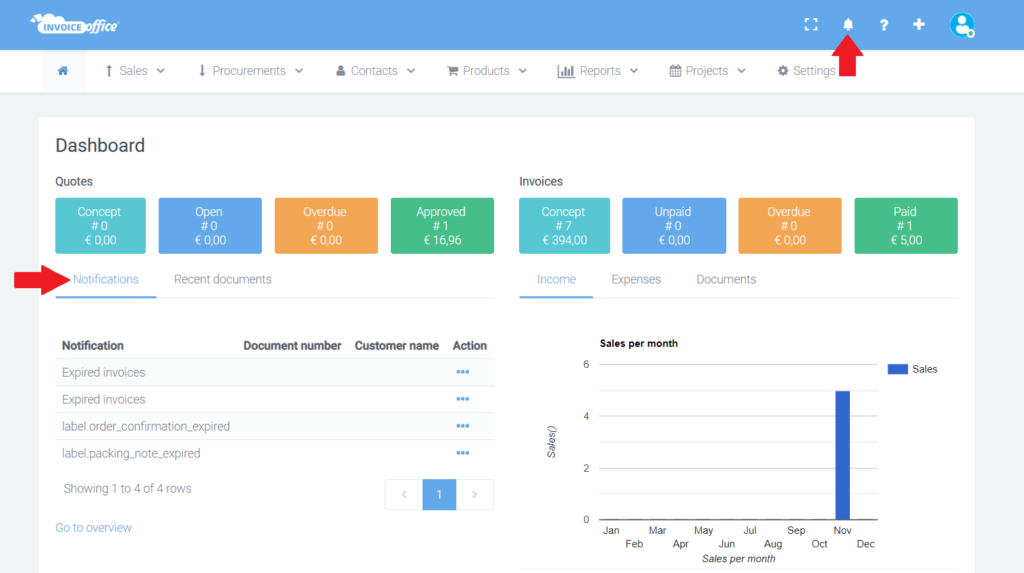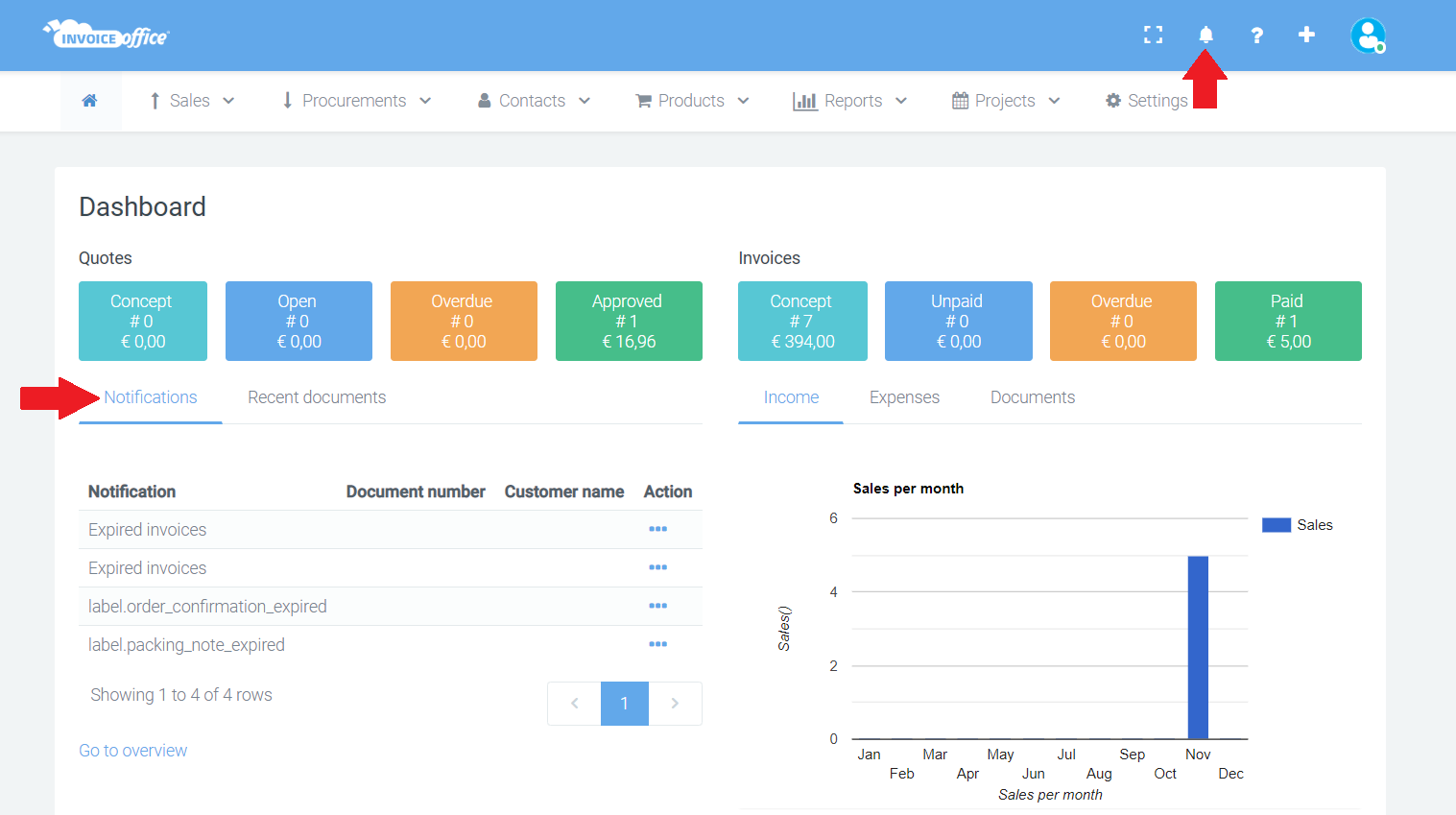 You will receive notifications as soon as there is a development concerning a document. With the "Action button" you can then act quickly, if desired.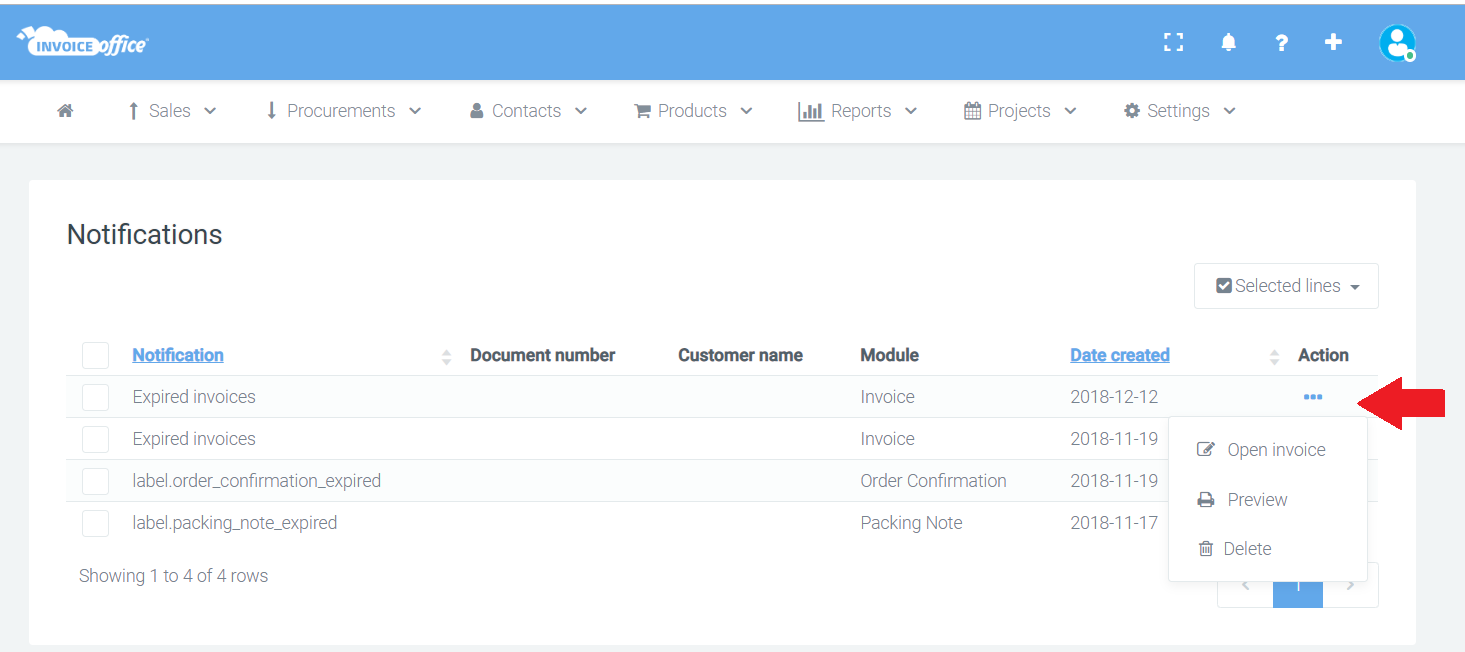 For example, it can happen that a document is expired This means that the payment is not paid on time. The message you receive is called expired invoice or expired quotation. In the declaration overview you can see which document its concerns, with the document number, the creation date, the expiration date and the number of days the document is already open.
You can then open the document via action to instantly create a reminder or register a payment. After registering a payment, the document appears in your payments overview, and it disappears from your notifications.
Have you succeeded in successfully sending the document? Then the document will now be visible in the overview of that document type. If it is no longer necessary to display a report of a certain document, for example, because it has been canceled, you can delete the notification by clicking on "Action>> Delete the notification".