Create packing note
Create and send packing notes!
Create a packing note with Invoice Office
If you have a company that deals in goods, making a packing note is just as important as making an invoice. A delivery note is a description of the contents of goods that are delivered. It contains information about the materials or products present, including information about the sender. The packing note, also called delivery note, therefore consists of more than just an order list.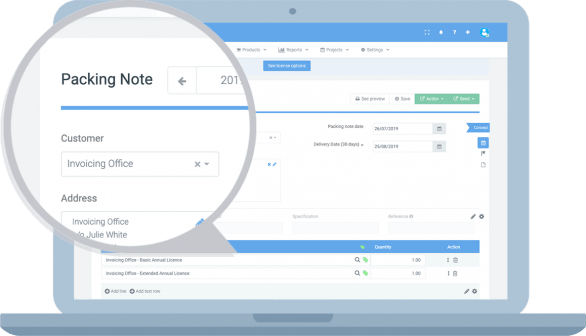 Digital delivery notes help every entrepreneur
As an entrepreneur you are often very busy, making packing tickets takes time and money. The sending of your packages can therefore be delayed. With Billing Office you can choose to send packing slips digitally by e-mail. If you just want to print out your packing slip, that is no problem.
Many companies keep their administration updated manually. Folders full of invoices and packing notes. You can also choose to organize everything online at the same place. Very simple, without searching in old files.
Having an online administration is also good for the environment. Every year it saves a huge amount of paper and printing costs if you can organize everything online. So you can make a packing slip without having to physically store it. This way you contribute to the efficiency of your company and to the environment, a win-win!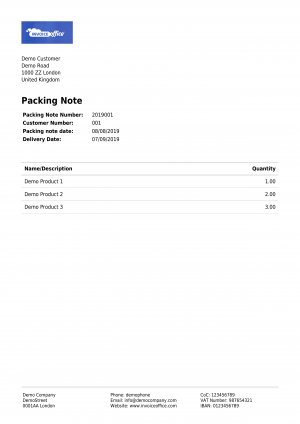 I have been using Invoice Office for 5 years now and I think it's fantastic how the design, the functionality and the platform have grown with me.

It makes my life so much easier, I wish I had this when I started my business! It really is a time saver and works very pleasant.

The software looks great in terms of design. The billing that also accepts online payments and keeps track of costs is very easy to use.
Get started with our software
Our invoicing software
has many other features. This allows you to easily create invoices,
credit notes
, create packing notes and send payment reminders while keeping track of all your hours of projects.