If an invoice has not been paid on time, you can easily create and send a payment reminder. This can be done in two ways. Both options are explained below.
Option A: Go to sales > payment reminders
Option B: You can create a payment reminder by from an existing invoice (unpaid). click the invoice for which you want to create a payment reminder. Click "Action" and then click "Create payment reminder". Now you can easily create the reminder, make it final and send it.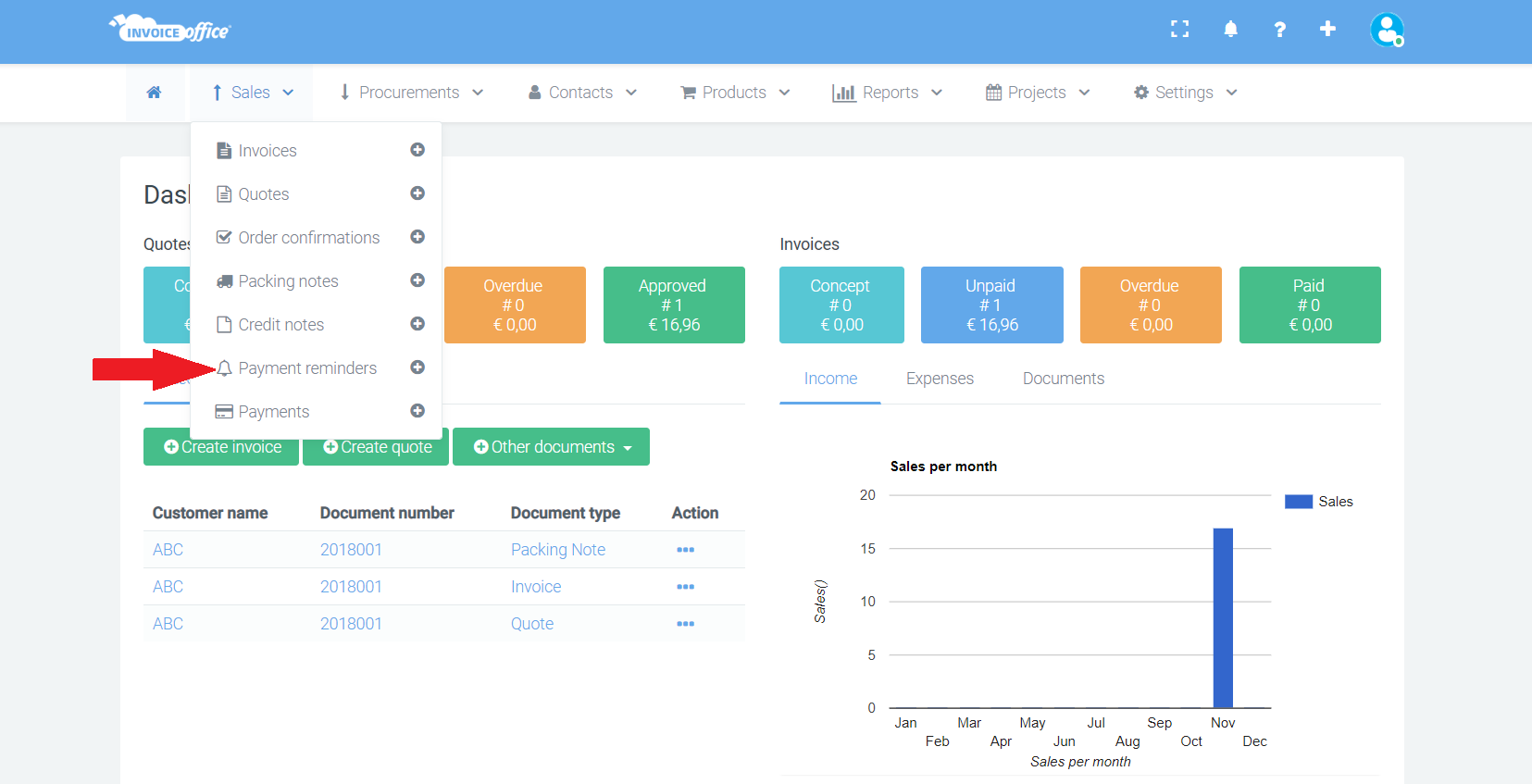 After click on "Create payment reminder", you will see a form, fill this form, and click on "Send".