Customers and product management
Invoice Office offers a complete and simple system to manage all your customers, products and suppliers. Organize your administration in one place. Import and export all products and customers for a quick start.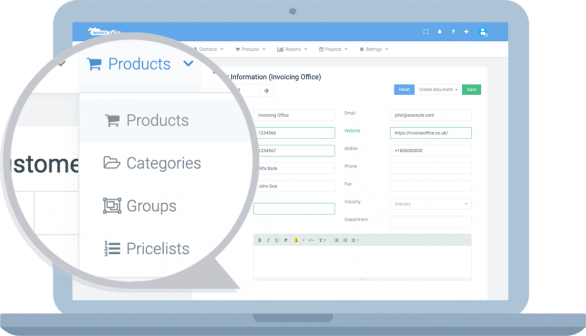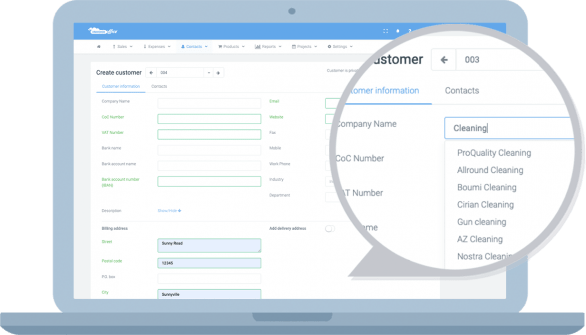 Customer management with CoC connection
Clear and time saving customer management with Chamber of Commerce connection for filling in customer details automatically. You can add all relevant data and add several contact persons per company.
Data import and export
Import existing customers and products from another system in minutes. You can upload everything with a simple Excel file and export this too. We also offer synchronizations with several other popular programs.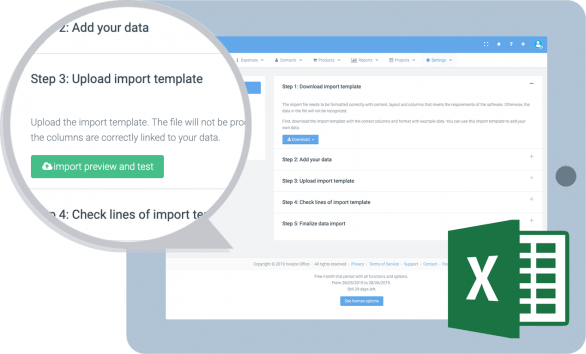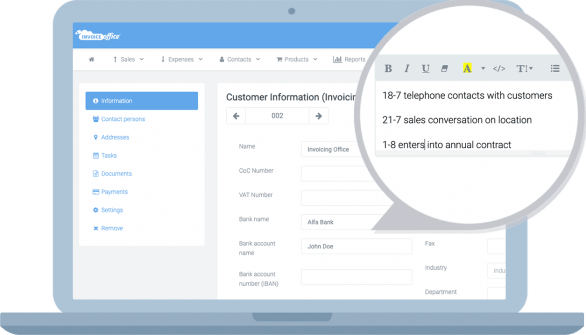 Sales notes
You can make sales notes about your customers. This can help create a coordinated and sales effective customer support.
Personification
A lot of possibilities to personalize data for each customer and track data. Think about taxes, email templates, document designs, discounts and price lists.