How to Delete a Document Design Template
Here is a guide on how you can delete the documents in Invoice Office.
On your dashboard, Go to Settings > Document > Document design
On the document design page, you can select the language for which you want to delete document templates. Now you navigate your document template from the design template select box, and then just click on the red button in the top right corner to delete a template, but there are some document design templates that are system protected and can't be deleted by the user because your document design template select box can't be empty.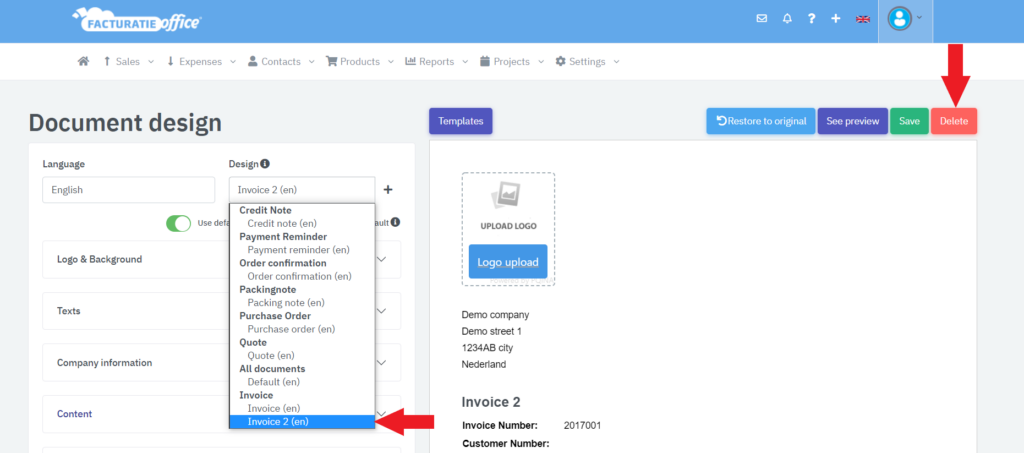 In this way, you can delete the documents. For any other information feel free to contact us.