Here is a quick guide on how you can create a recurring schedule for an invoice that you have already made. Follow the steps below.
Step 1: On your dashboard click "Sales >>> create invoice".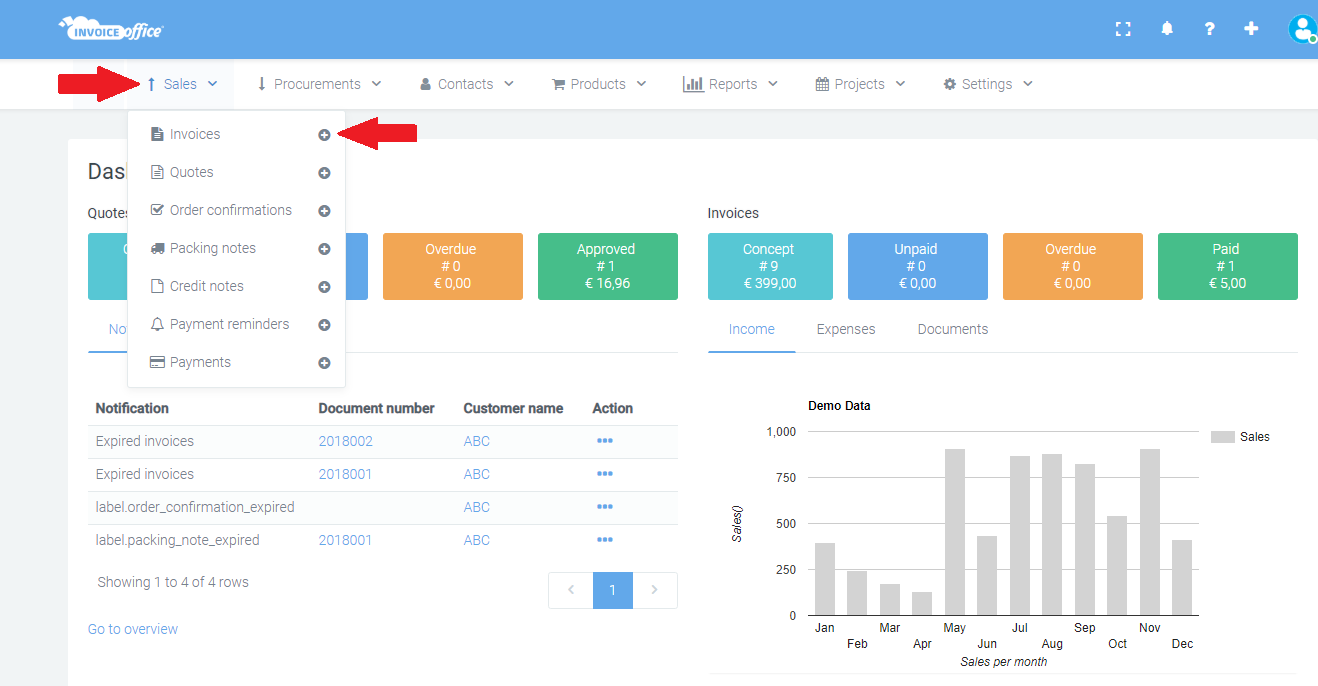 Step 2: On the right side of your invoice page, select the option "Recurring/automation settings" and change the invoice type from Manually to Automatically. Now, select the invoice cycle type ( weekly, monthly, quarterly or yearly) and select the scheduled date.  
Don't forget to save the invoice.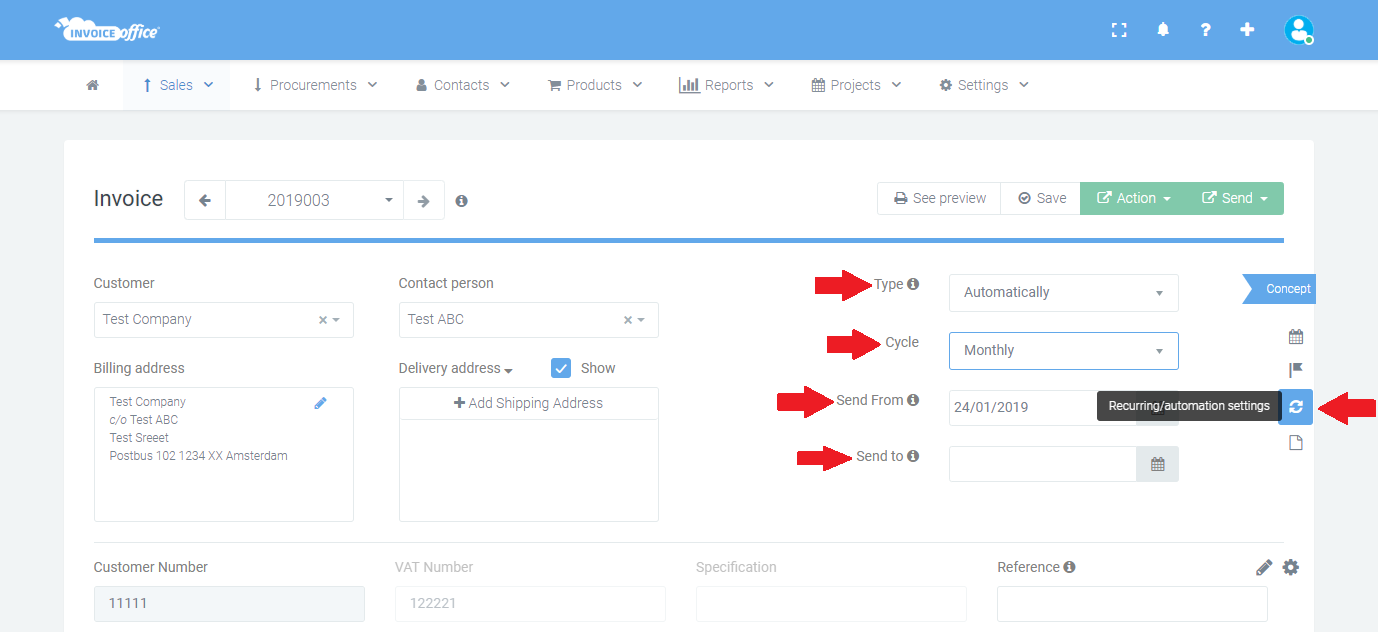 You can easily check Recurring invoices from your previous invoices.