Invoice Office also lets you use your own created units.
Click on Other Settings under Settings in the top right corner, then Click Units.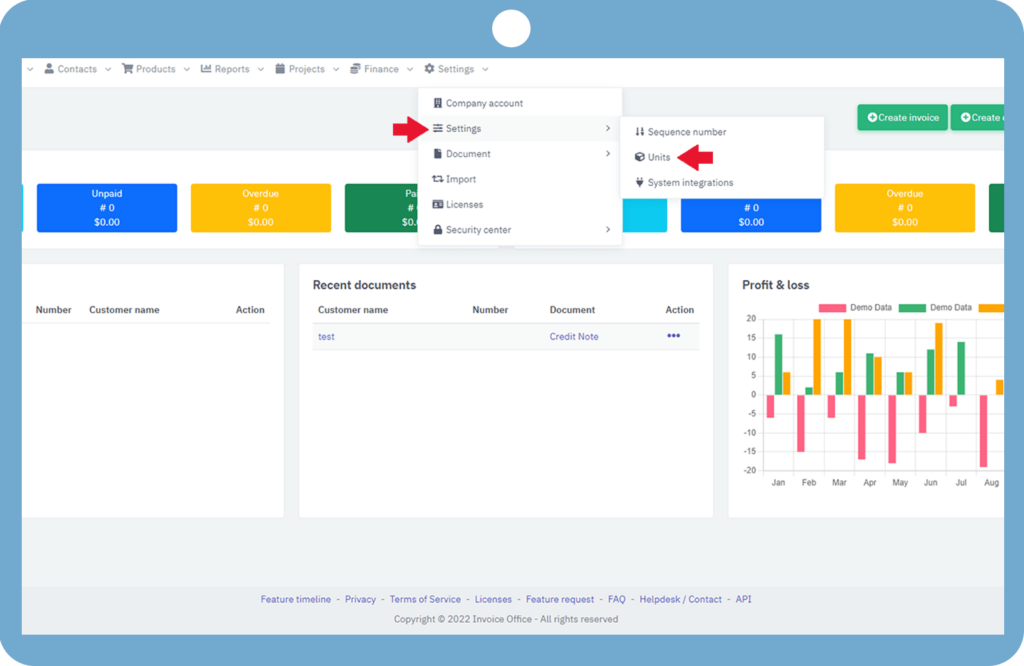 When we create a document, we use the units of the products there, we can also manage those units. We can modify the units which are predefined by the Invoice Office and if we want to create our own units then for that
Click on the button Add line.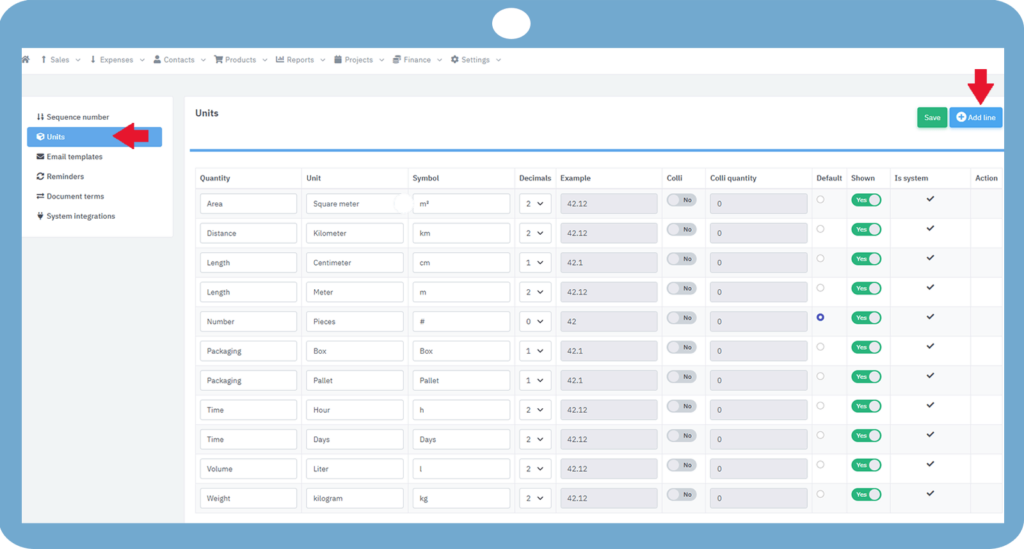 A new line has been added, Fill in the unit information and click on the button 'Save'. Your new unit can now be selected in documents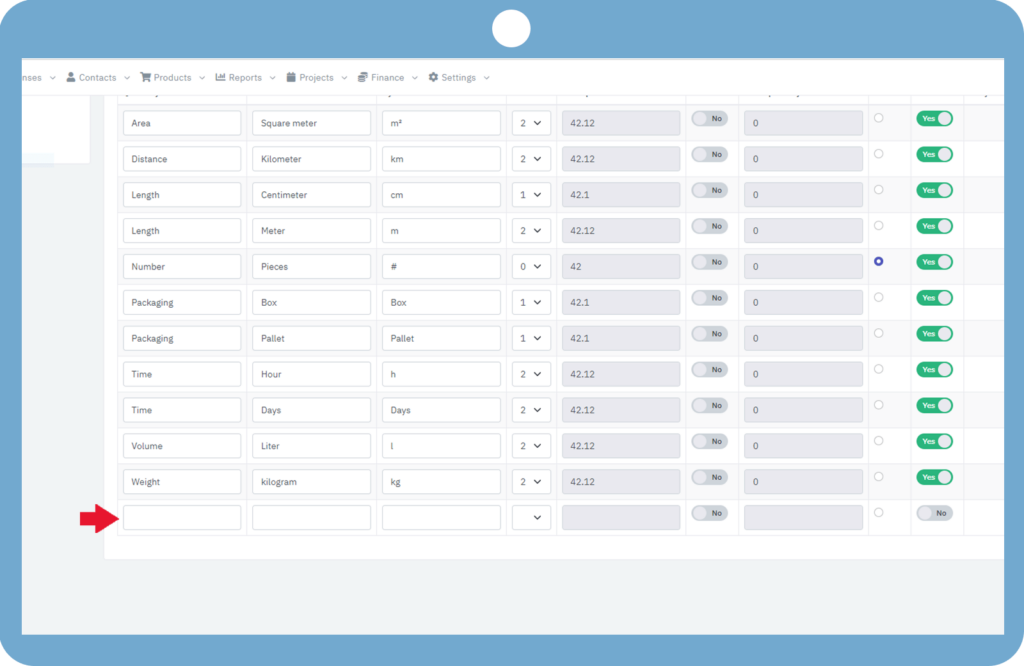 If you have any doubt, feel free to contact us.