When we create any document/Invoice, sometimes we need to show the delivery date on it. For example, we will create an invoice document here.
Go to sales and click on the Plus icon of invoices OR "Go to sales >> Invoices >> Create invoices".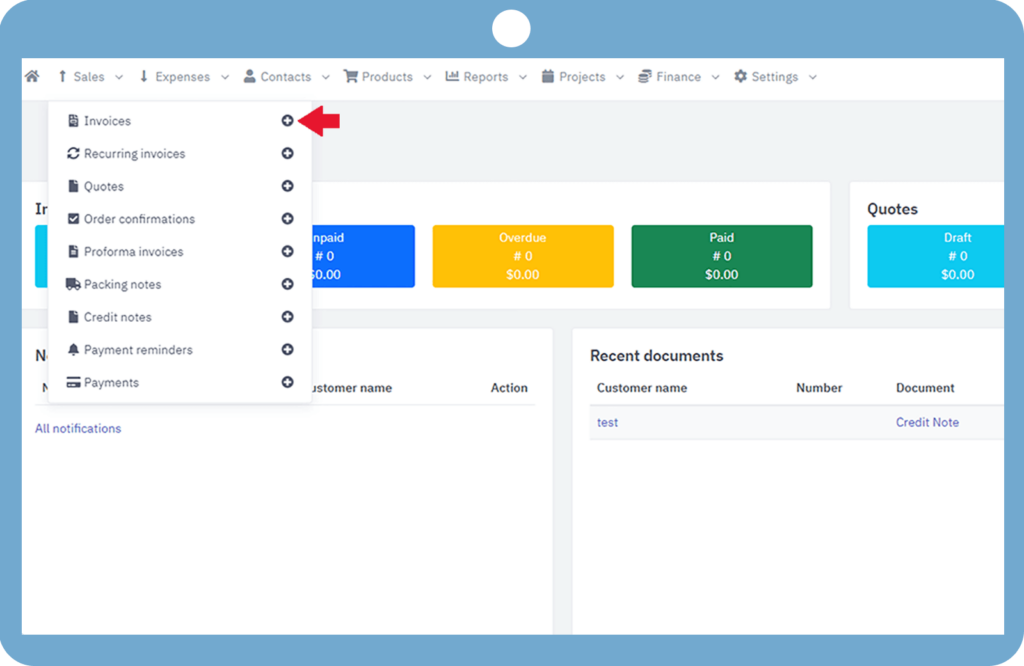 We can see here that the delivery date option of the document is disabled, so to enable it, by going to the "eye icon" given below, we have to turn on the delivery date in its settings.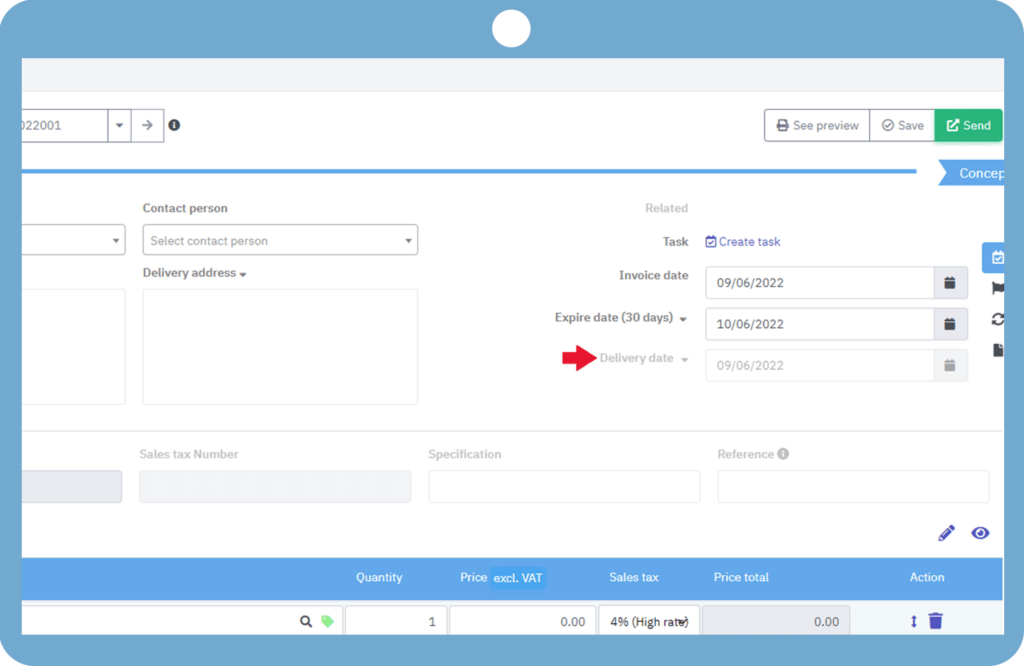 In this way, we can enable the delivery date and add it to the invoice.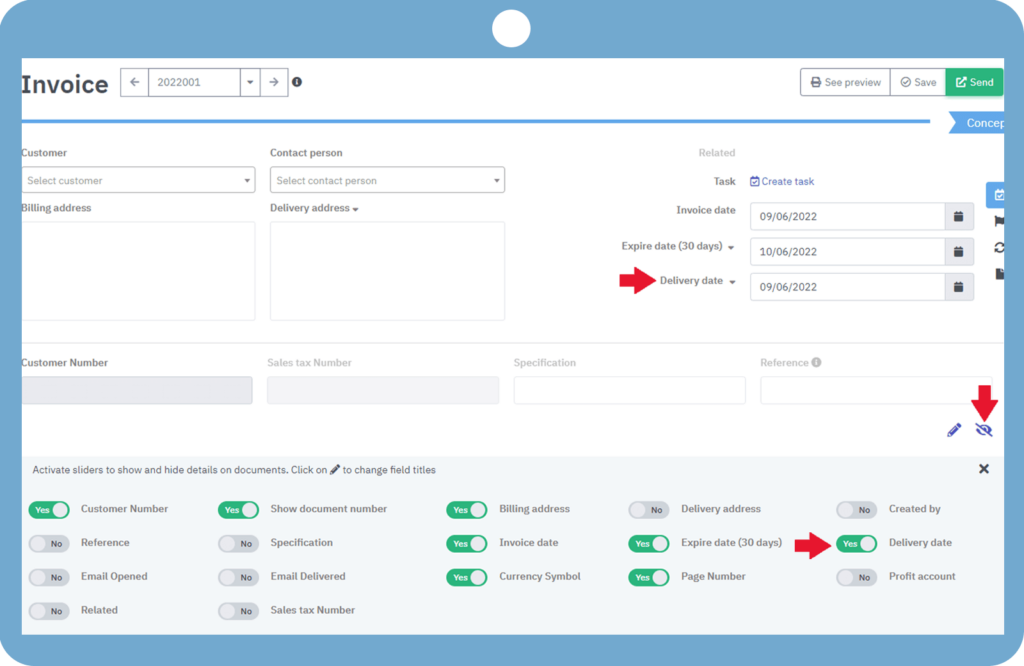 Now the PDF of our document will show the delivery date.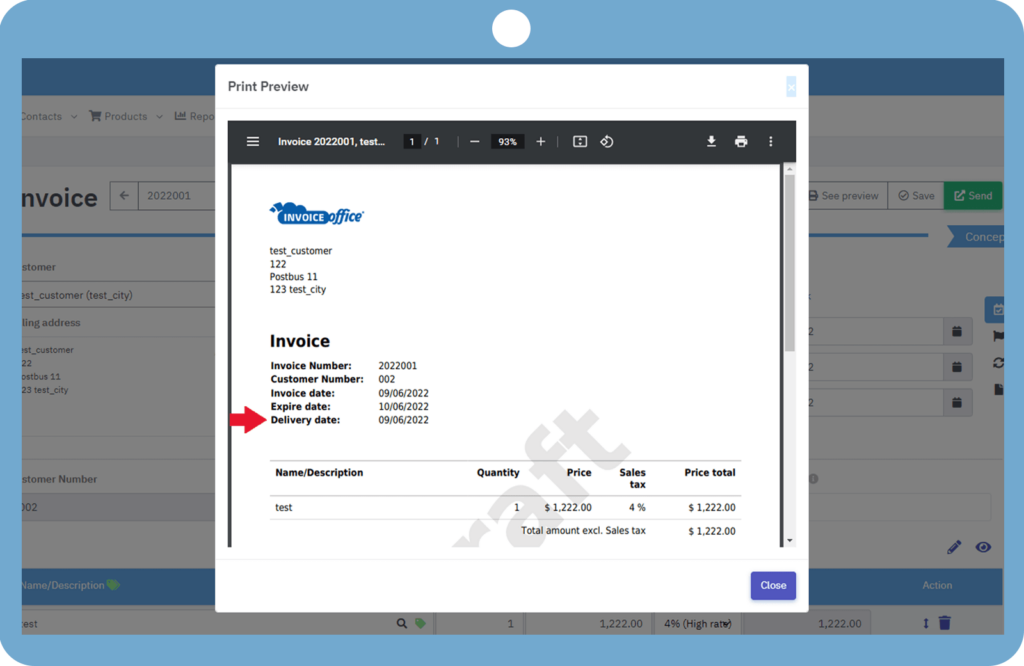 If you have any doubt, feel free to contact us.