With Invoice Office, it is possible to send a document to multiple e-mail addresses. When you select a customer, you will add the e-mail address that is linked to the customer as standard. But you can also add multiple e-mail addresses so that they also receive your quote or invoice. The following explains how you can do that.
1. Create a document/invoice or go to a final document/invoice that you want to send. Click Send "Email with PDF"  to go to the screen where you can send the document.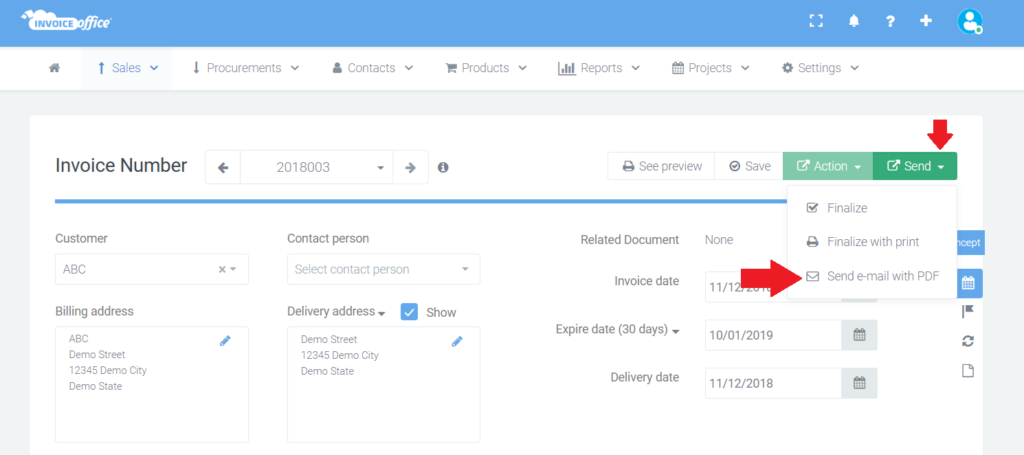 2. In the top line under "To" you can add an extra e-mail address by separating it with it ";" sign. If you do this as in the screenshot below, you simply send the document to multiple e-mail addresses.
Example:support@gmail.com;contact@gmail.com