How to Use Document Design in your Invoice
With Invoice Office, you can easily use your customized document for your invoices. Follow these simple steps.
On your dashboard, just click on sales > Invoices
On your invoice page, start adding the customer details. If you want to change your document design, then click on the folder icon (marked on the screen below) then choose your design from the layout template selection. You can choose from multiple designs which are available in multiple languages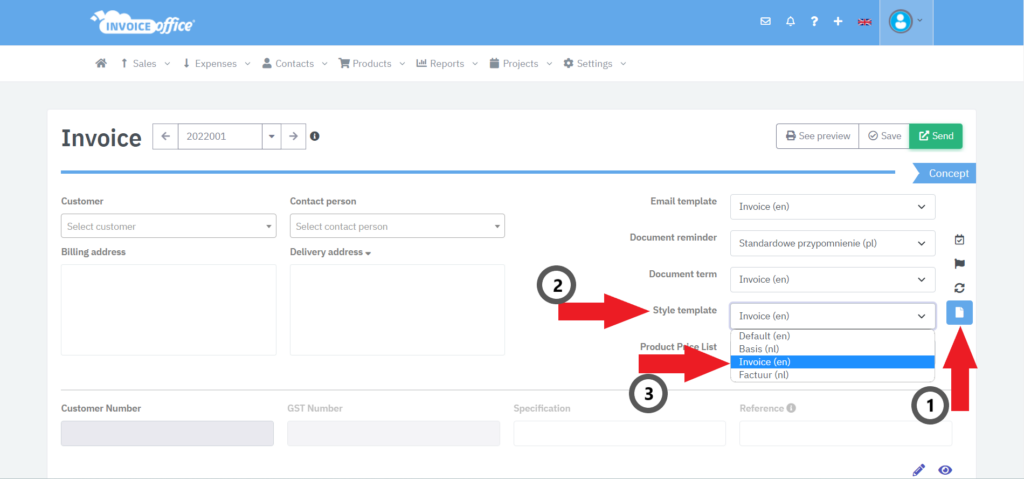 If you wish to preview your invoice pdf, you can simply click on the "See preview" button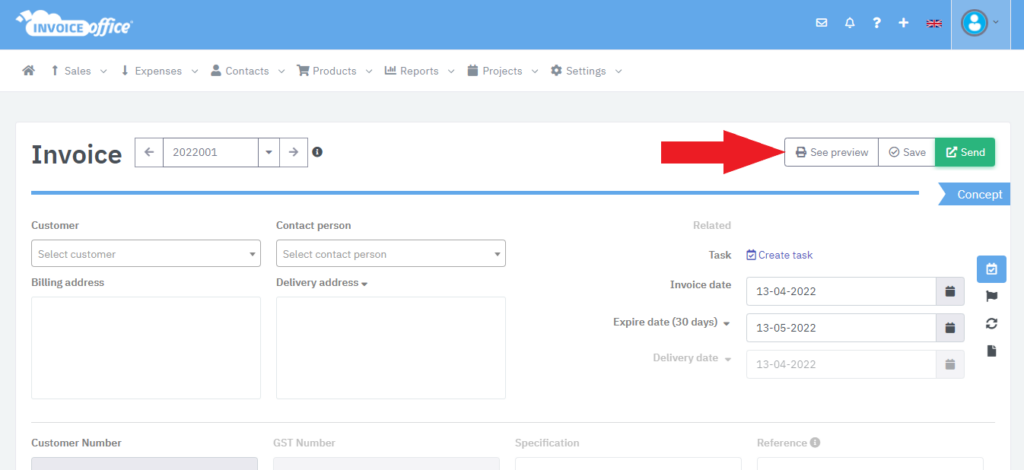 Sometimes, you want to select a particular template for a customer according to the customer's requirements. Here you go on this link.
When you switch the language for your template, our document design templates also get switched according to your chosen language. For example (you have chosen the English language for your design templates then the template automatically changes into the English language)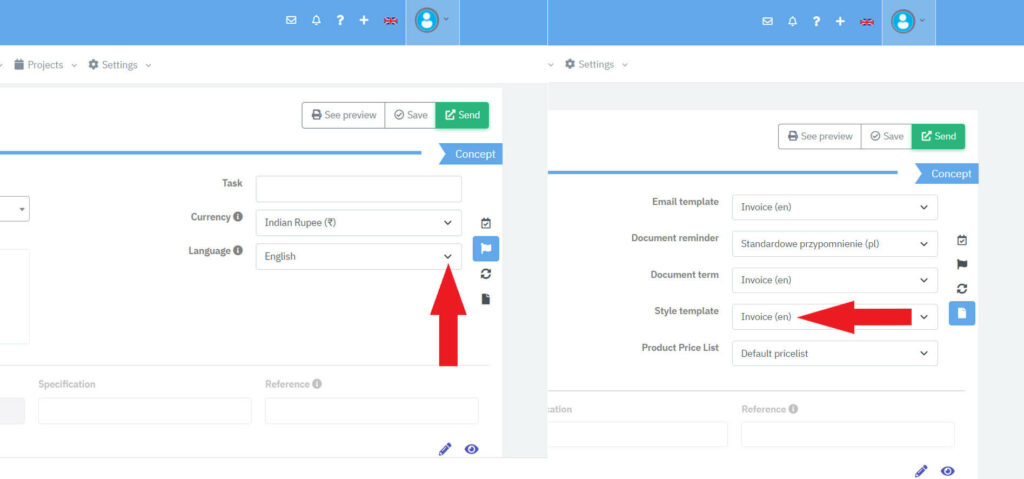 Here you can switch the languages. The style template automatically changes to the selected language.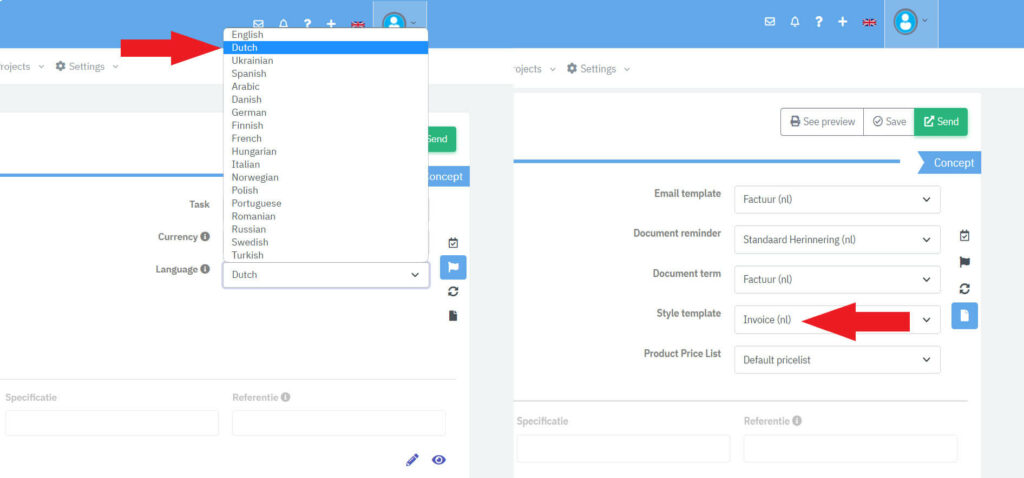 After choosing all the information, don't forget to save it. For any other information feel free to contact us.