Creating an API key is not very complex, but it does take some research. Invoiceoffice quickly explains how to do this. Follow our step-by-step plan below:
Go to the ' Settings ' on your sales account at bol.com.

2. Under Services, go to ' API Settings '.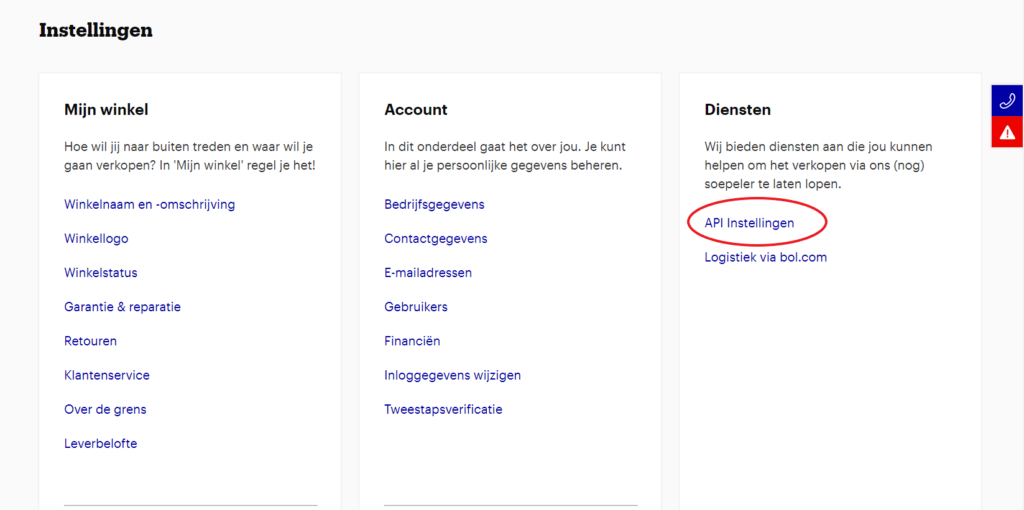 3. First fill in your 'Technical contact person. This is you, or your developer if you have one.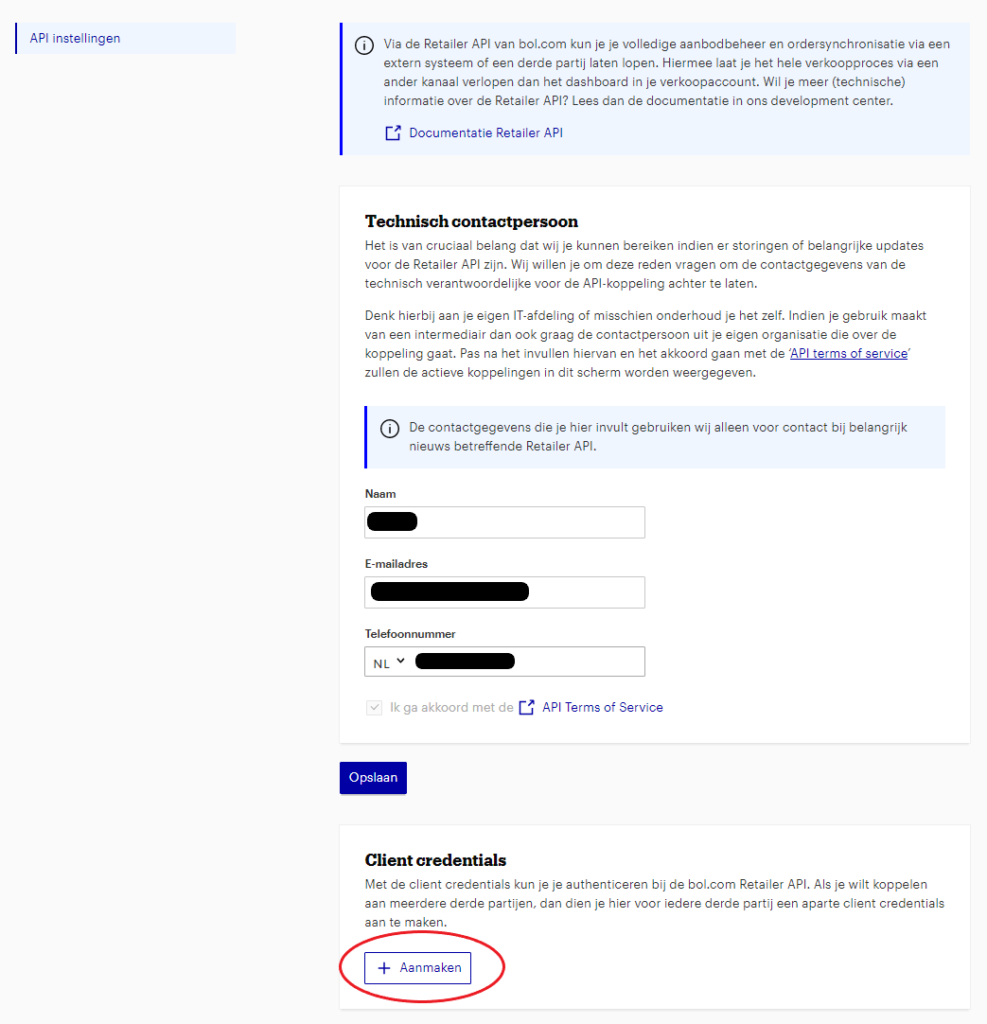 4. Under Client Credentials, press 'Create'.

5. Choose a name recognizable name for your keys, and press 'Yes, add'.

6. Now you have created your own API keys. You immediately see the 1st of the 2 requirements: the Client ID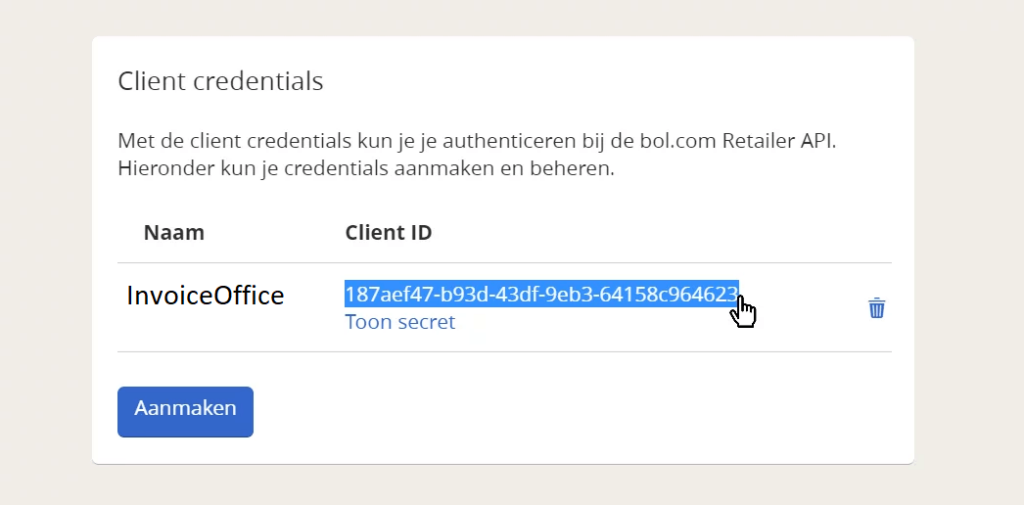 7. Press 'Show secret' to display the Client Secret.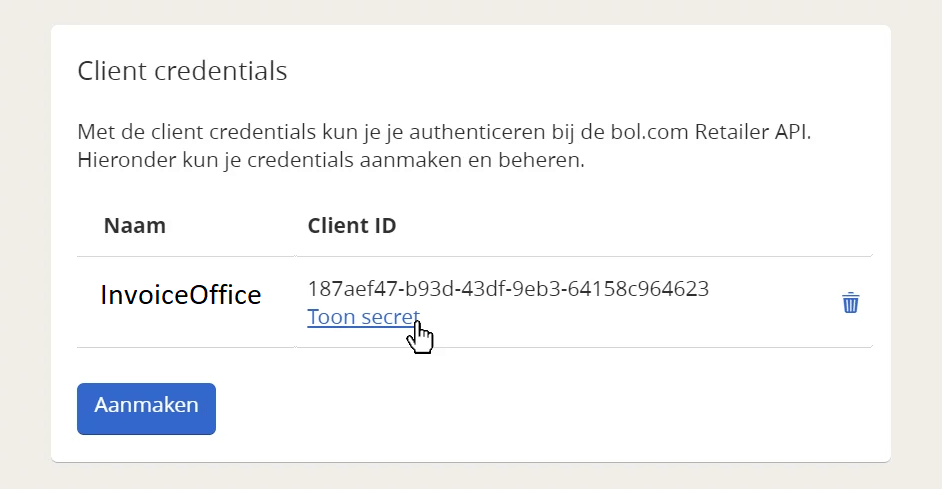 Also copy this for your external party.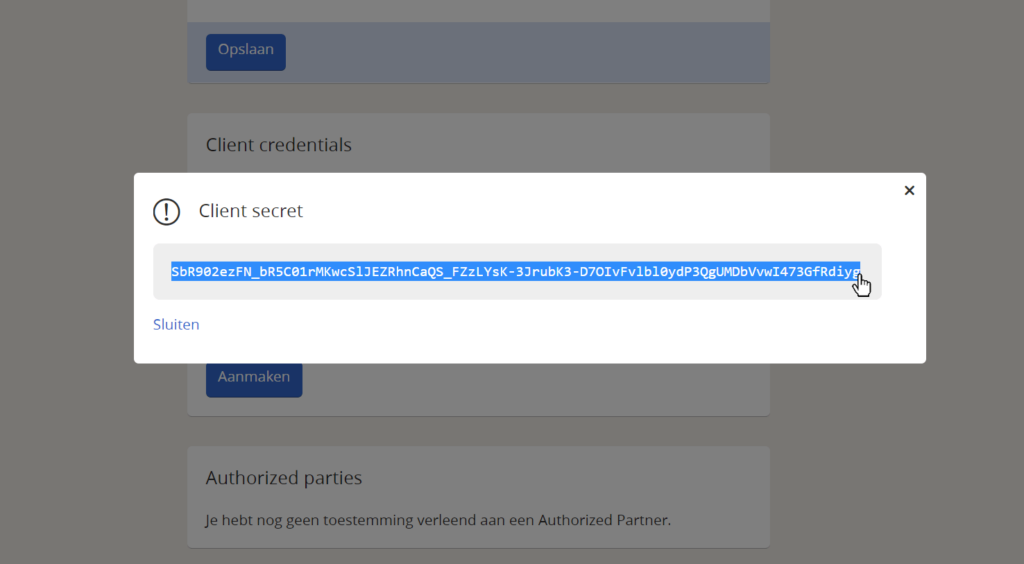 Now you have created your API keys for the bol.com Retailer API.