When a product is created and a category is chosen for it, the category identifies the department to which the product belongs.
We can edit any product category or create a new one.
Go to Products > Categories.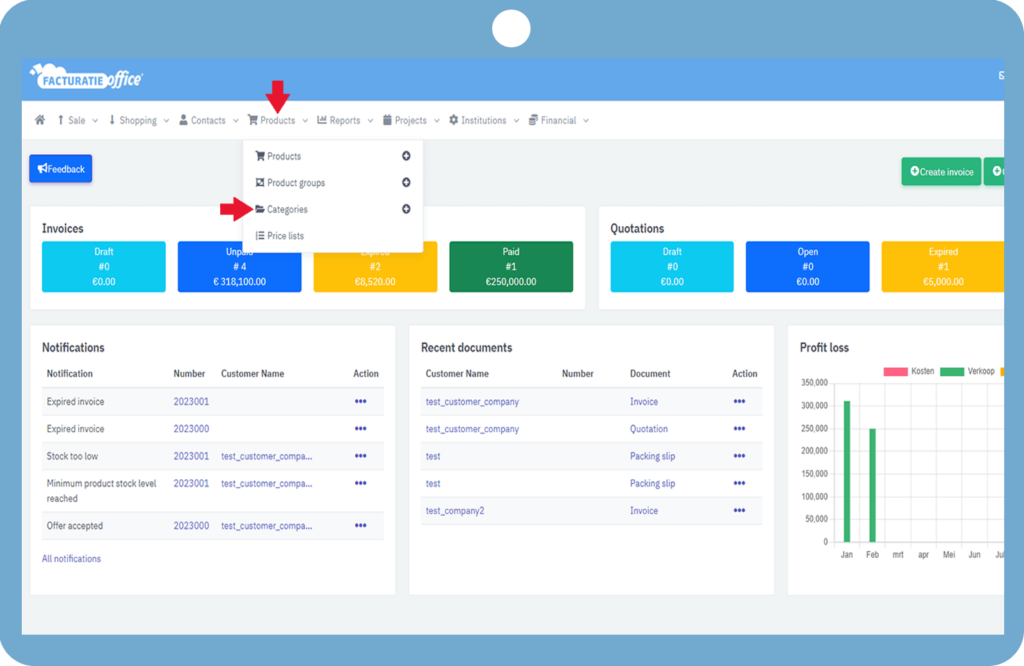 If you wish to change any of the categories shown below, click the ellipsis next to the desired category and then select "Open."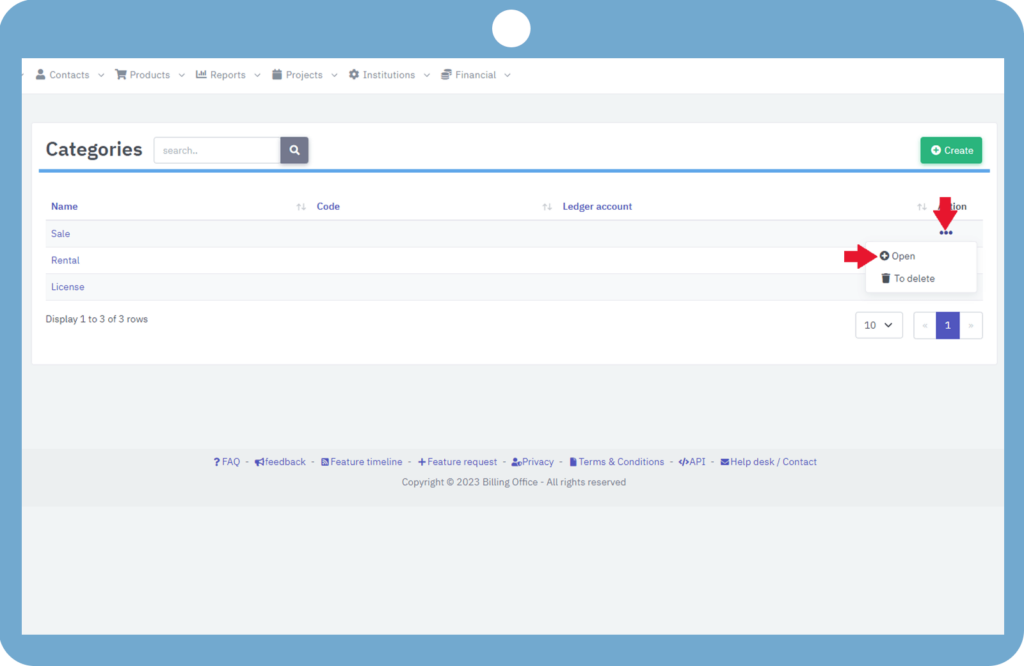 A special category page will now display on the screen. Here, you may alter the category name, code, and ledger account if you'd like. After you click Save, your category will be saved.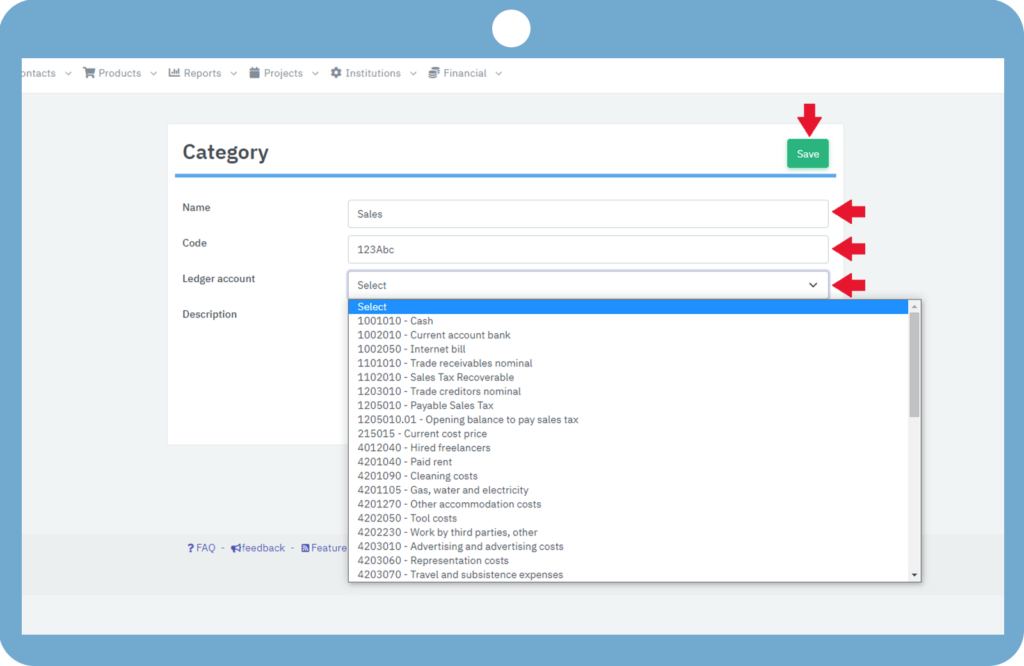 To create your new product category, select the "Create" option on the category page.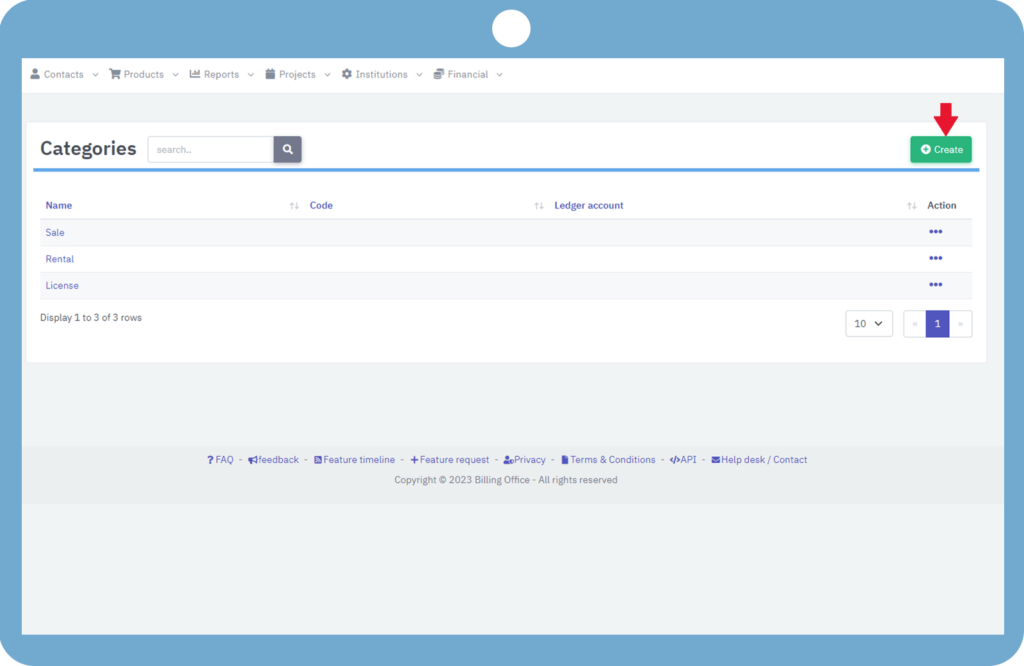 Here you can enter all the necessary information, including the category's name and code, and you can establish a new product category with a brand-new name. After selecting a ledger account and adding a description, click "Save."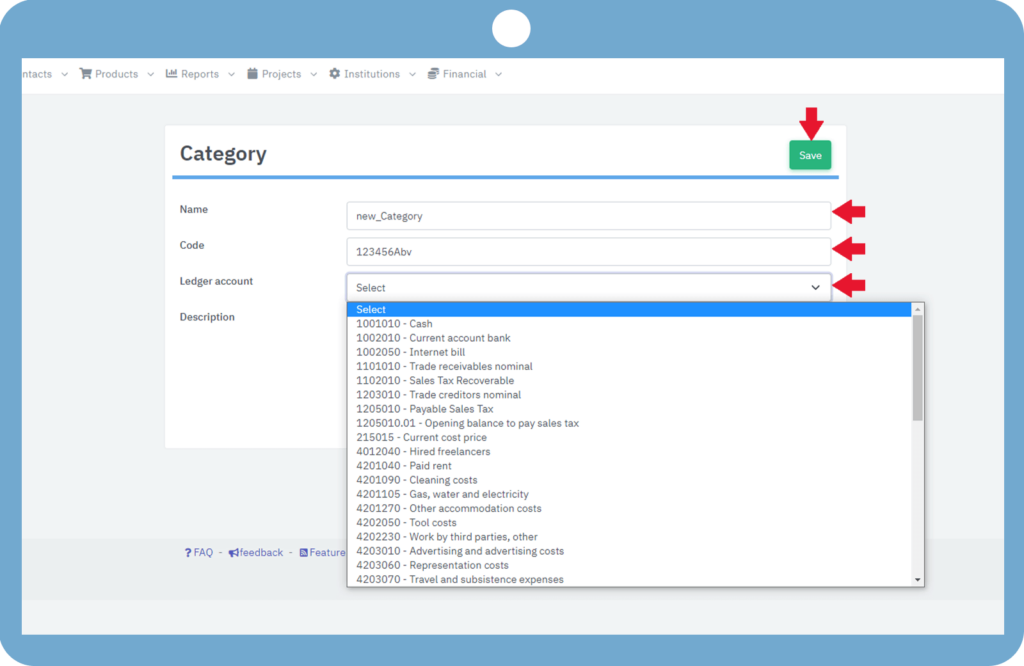 If you have any doubts, feel free to contact us.