Creating and managing products enables you to draw up invoices (and other documents) faster. You do not have to manually enter all products with the right price and unit. You also ensure that you can manage your entire inventory. It also makes the accounting and profit and loss account accurate, because you enter the purchase and sales costs (so also calculate the profit).
The following explains how you can create and add products with the preparation of your documents.
Step 1:- Go to "Products>> Products>>Create Products".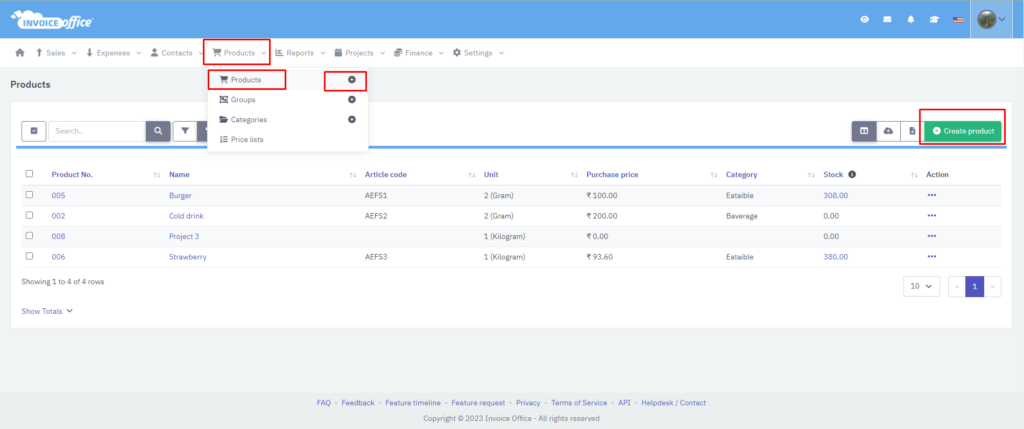 Step 2:- Enter all the details of the product. Consider the "Name, purchase price, sales price, VAT rate, type of unit and stock" . By filling in everything as completely as possible, you ensure that the entire accounting system is correct. If everything is filled in correctly, click on "Create Product" in the upper right corner.
You can also create your product category. Go to "Products > categories" on your dashboard menu.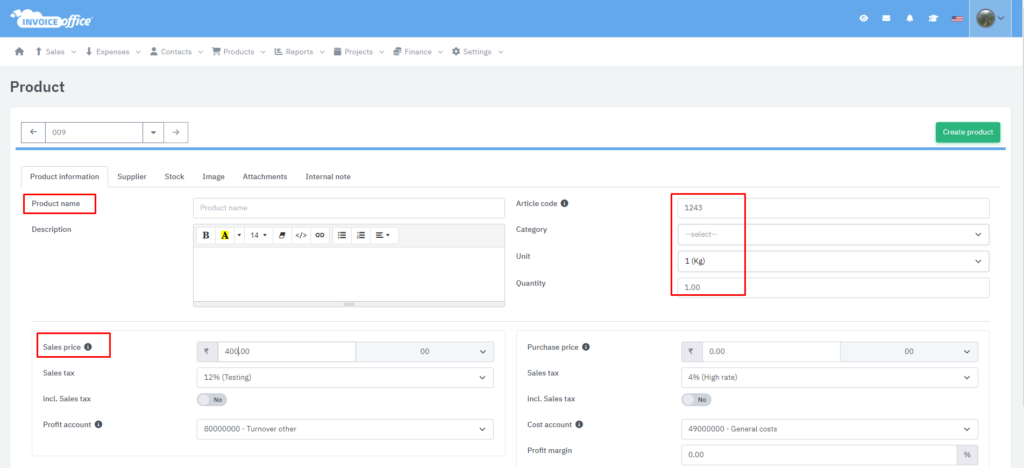 You can now easily add the products to all invoices and other document types. On the screen where you draw up an invoice or other document, click on the magnifying glass in the product line. Now select the product you want to add to your invoice. The product will automatically have the right price and unit. The stock will be automatically adjusted when the invoice has been finalized and sent.
You can also sort the products by alphabetical order (or various other orders) in the Document settings so that you can easily select them when creating a document.

How to create Invoice? https://invoiceoffice.com/how-to-create-invoice/
How to create quote? https://invoiceoffice.com/create-quotes/
How to create packing note? https://invoiceoffice.com/create-packing-notes/
How to create order confirmation? https://invoiceoffice.com/how-to-create-order-confirmation/
If you have any query, please contact us at https://app.invoiceoffice.com/helpdeskDashboard
How does the viewer status icon work with sent emails? please check the link https://invoiceoffice.com/how-viewer-status-icon-work-with-sent-emails/
If you have any query, please contact us at https://app.invoiceoffice.com/helpdeskDashboard