First of all, we need to confirm if we are using the correct document design for documents under the "style template" settings.
If you are sure that you are using the correct style template, then we have to check the document design settings. For that we have to go to Settings > Documents > Document design and open the selected document design.
We have to make sure that we are checking the correct document design by matching its name with the selected design template under the "style template" setting in the document.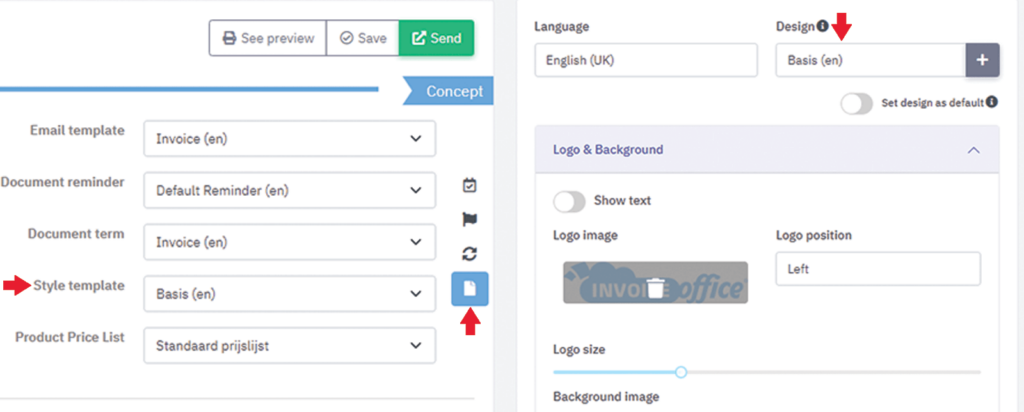 If you are not able to find the exact document design in the list, then make sure that you are checking in the correct language (it should be the same as selected in the document).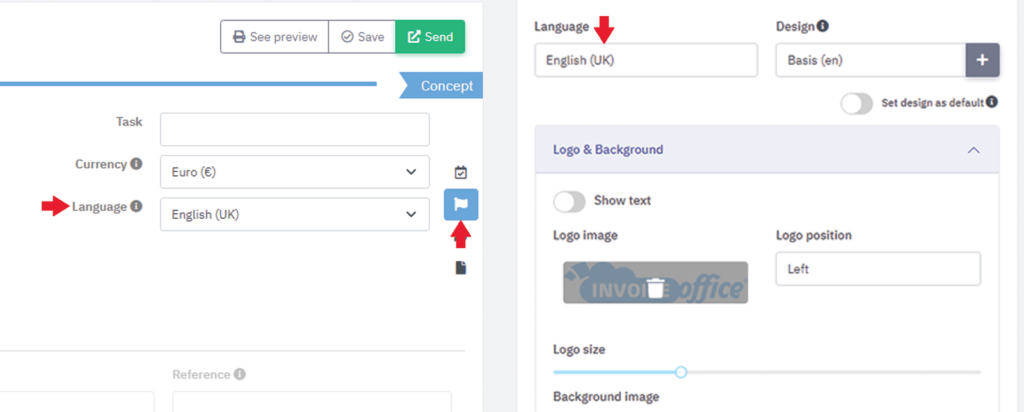 After confirming this, we need to check the logo settings. If you don't see your logo here, then go to the "Logo & Background" and upload your logo, and set the logo size so that it can be visible.
Also check the setting "Show text", if it is enabled, that means we want to show text instead of the logo image. Make sure to disable it if you're going to show your logo image.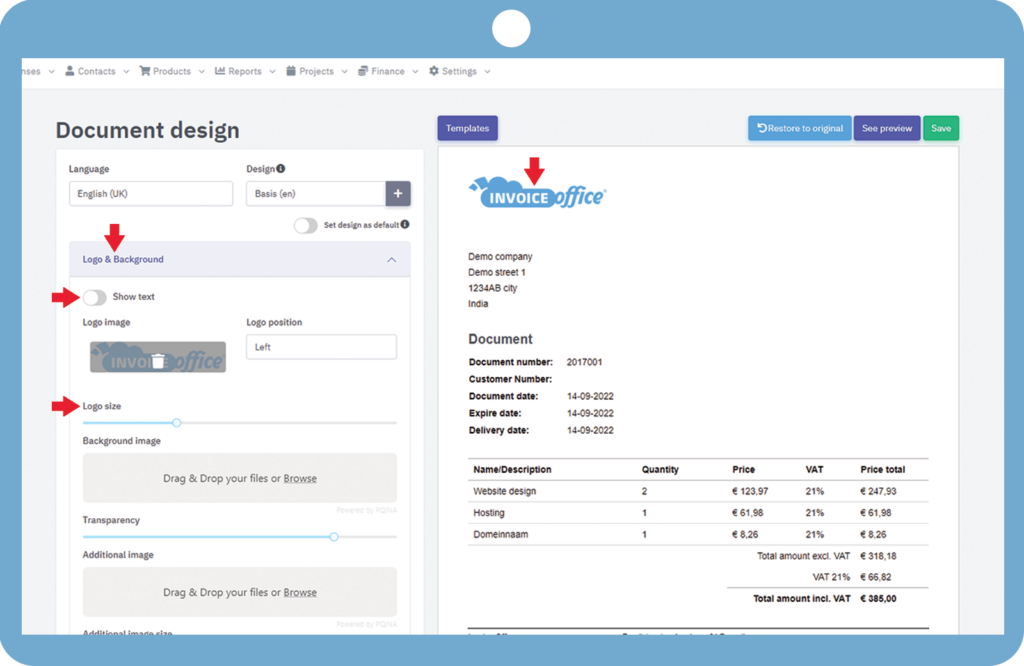 When you preview your Document, your uploaded logo should be visible in that PDF.